One thing I love about David is all the numerous fruit and vegetable stands that dot the commercial districts and neighborhoods. David is lucky enough to be close to Cerro Punta where most of the local fruit and vegetables are grown. That means you have the ability to buy produce in some cases the same day it is harvested.
I have scouted out several vegetable stands and as found my favorites. I buy from the convenient stands near where I live when I am not choosey about what I want. If however, I am on a veggie buying frenzy I head to local stands that I know carry literally everything. I would like to tell you about my four favorite places in David that sell vegetables and fruits.
The first stand is a block off the Plaza el Terronal mall on the old highway to Boquete, right on the road. The place is small inside but they have recently reorganized and have a great selection of vegetables. The prices are great too. These people are kind, friendly and helpful.
The second is located on the road to the right of Super Baru. Go just past the stadium and turn right. They are half way down the block on the left. This place is huge and always has everything I want. They also carry bulk beans and many hard to find vegetables. Their produce always looks good, not wilted, over ripe, damaged or bruised.
The third is located on Avenida Central and Calle C Sur. For those who don't know street names, it is on the street the David Municipal building is on, going toward the hill, it is on the corner of the one way street with the water department directly across. This location has several open air stalls with different selections of fruits and vegetables and plenty of parking. A great place to just pop in and out of.
The fourth is the new market. The Mercardo Público. It is on Avenida 9 de Enero. If you are traveling on Calle F Sur past the old Super 99 going toward the police station, turn right at the old church a couple blocks before the police station. The market is straight ahead a few blocks.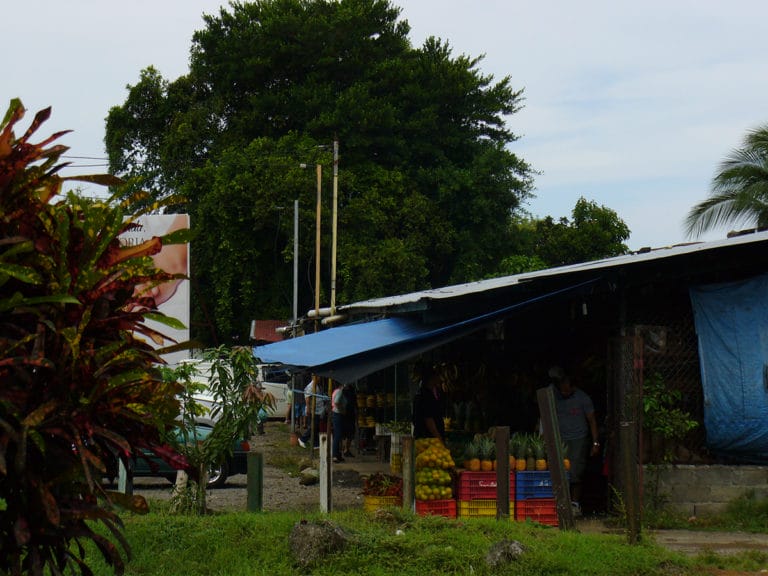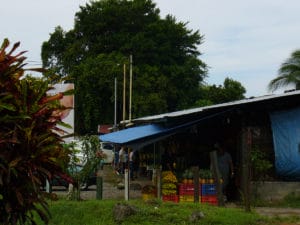 This massive structure is air conditioned, clean and neat. Several locals sell their vegetables/fruits here. But in addition, you can find several fish and meat markets. There is also a food court here with a variety of restaurants serving all kinds of different meals. This is a great place to bring people to just look around buy something and grab a bite to eat.
The opportunity to shop for fresh vegetables and fruits at local stands is one of the pleasures of living in David. Shopping at the local stands also offers better quality, selection and sometimes half the price of the grocery chains.
© 2015 Magda Crespo Panama Realty