About thirty minutes from the Panamanian Highway in Concepción and thirty minutes from David, one will find the small town of Volcán. The road to Volcán curves back and forth through small towns along the way, climbing in elevation with beautiful foliage lining the road.  As you get closer, you will notice that Volcán is located on the opposite side of the Barú volcano from Boquete.  Volcán lies in a small valley with a main street that is only a few blocks long. Taking a right at the end of the town will take you up to Cerro Punta. The valley is the agricultural growing area for all of Chiriqui. This area produces a variety of vegetables and fruits such as strawberries grown on local farms. In addition, one can find a large number of greenhouses growing flowers that are shipped all across Panama for beautiful floral arrangements.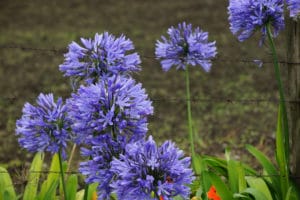 Cerro Punta is noted to be the place where the climate and lush grass makes it possible to raise championship horses that are raced nationally and internationally. You can see Haras Cerro Punta and its lovely white fences encompassing 230 acres of beautiful grazing land as your eye is drawn over the valley. This area has always been a destination getaway for Panamanians who want to escape from the city and enjoy the  fresh air and cooler climate. Being the gateway to La Amistad Park and Volcán Barú National Park, nature lovers come here to enjoy the hiking, trout fishing, birding and the array of bountiful flora growing everywhere.
Although Volcán is smaller than Boquete, it still has many of the same amenities; grocery stores, hardware, banks, medical centers, pharmacies, bakeries and gas stations can all be found in Volcán. Yet, it is small enough that most people know each other and the town boasts a quieter charm than Boquete. Volcan is a peaceful and safe place to live, with expats welcoming newcomers to their quiet lifestyle with open arms. A local community group has been started by expats and local events and gathering are being organized on a frequent basis. For those who want to purchase Volcán real estate or rent, they will find the cost of living here much less expensive than Boquete. The cost of Volcán Panama real estate is very reasonable, with properties available for all budgets. Not yet full of new subdivisions, most homes just outside of Volcán are on larger lots with spectacular views.
At this point in time, buying here is an excellent investment, as Volcán will become even more popular over time and prices will increase. This is an area worth investigating as an alternative to the larger city of David or the bustling town of Boquete.
© 2015 Magda Crespo Panama Realty